Monthly HPC Café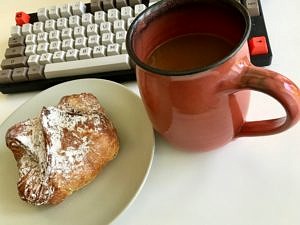 The HPC Café complements our established contact channels and training offerings. Every second Tuesday of the month this is an opportunity to get to know each other.
We always start with a short Q&A session, where you can ask and discuss anything HPC related, from running job scripts to performance issues.
Every month, we will also focus on a specific topic, either as a short talk or a discussion. These can include, e.g., advanced usage, workflow optimizations, or application-specific issues.
A separate event on the day after the HPC Café is especially dedicated to new users and HPC beginners. Each month, we offer a short introduction on using the HPC systems at RRZE, including an overview of HPC clusters, how to connect to the systems, how to use the batch system, and more.
The HPC Café is also an informal platform to give feedback or talk about general requests. We look forward to meeting you and hope for lively participation.
Good news: If possible, the HPC Café will be held in hybrid mode; if you want to attend in person, free coffee and cake awaits! The HPC beginner's intro is an online-only event.
Next event: Tuesday, December 19, 2023, 4:00 p.m.

Focus topic: NHR@FAU hardware development 2024/25
Location (hybrid event): seminar room 2.049 (RRZE, Martensstrasse 1, 91058 Erlangen) and Zoom: https://fau.zoom.us/j/69439931483
Contact address for inquires: hpc-support@fau.de
Next introduction for beginners (online): Wednesday, December 13, 2023, 3:30 p.m.

Topic: Using the HPC clusters at NHR@FAU
Location: https://fau.zoom.us/j/63416831557

Current slides: HPC_in_a_Nutshell
---
Material from past HPC Café events: