Student Cluster Competition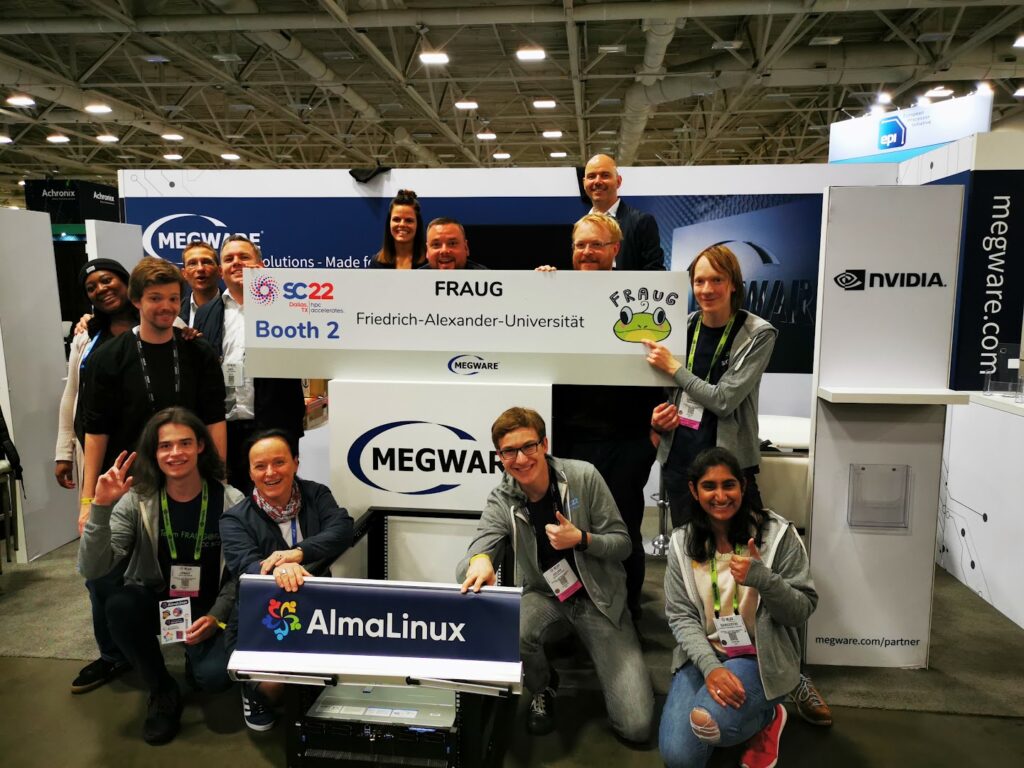 FAU teams regularly participate at the Student Cluster Competitions, often as the only German team. University students build their own supercomputers for a live face-off to see whose is the fastest.  The students not only need to build, install, and maintenance their own cluster system, but most importantly need to run both HPC-related benchmarks and given real-word, scientific workloads within a certain power limit, and the team with the highest-performing system wins.
The FAU team students had to attend the Supercomputing Praktikum (SuCoPra) held by the Chair of Computer Science for preparation. The HPC group at RRZE helps with their expertise in HPC administration, performance engineering and performance tools. The Student Cluster Competition is held at three major annual HPC conferences: Supercomputing (SC, USA), International Supercomputing Conference (ISC, Germany), and Asian Supercomputing Conference (ASC, China). The FAU is ranked second overall in the EMEA leadership board and tenth in the worldwide leadership board as the best European team. Ever since COVID, both the SC SCC and ISC SCC events consist of a virtual part, in which the teams need to access other cluster systems remotely and prove their knowledge. Many team students later decide to stick with HPC and choose a bachelor or master thesis or even do their PHD in this interesting field.
NHR@FAU is a strong supporter of the Student Cluster Competitions as it provided hardware resources for the virtual part of the ISC Student Cluster Competition 2023, and kindly provide Jan Laukemann from NHR@FAU as part of the committee and judges team for many years.
Contact Lars Schwenger or Dominik Ernst for more information or if you are interested in joining the team.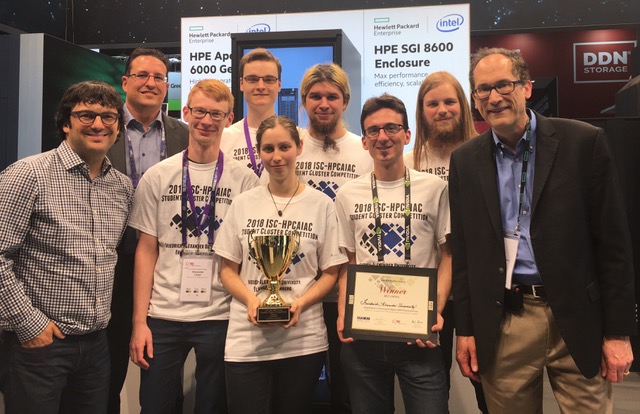 FAU teams competed at the following events: