HPC Cafe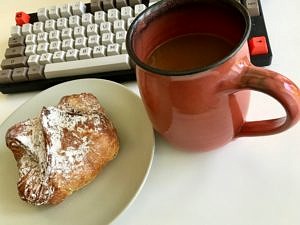 The HPC Café is an offering to complement our other established contact channels and training offerings. Every second Tuesday of the month this is an opportunity to to get to know each other.
On demand we will offer short talks about Linux usage,  job scripts or general information about the Erlangen HPC systems. The first half will be dedicated to new users and HPC beginners. In the second half the focus will be put on advanced or application specific topics. These can be short talks or discussions.
The HPC Café is also an informal platform to give feedback or talk about general requests. We look forward to meeting you and hope for lively participation.
One more reason for coming: There will be free coffee and cake!
Next event: Tuesday, January 14th opening at 4 p.m.
Duration: 1-2 hours
Location: RRZE, Martensstr.1, 91058 Erlangen,  Room 2.049
Focus topic: Quantum Chemistry
Please register online to allow planning for the required amounts of cake: https://terminplaner4.dfn.de/eXZGmn3JRpImvKnc
Contact address for inquires: hpc-support@fau.de
Material from past events:
Tuesday, December 10th 2019
no slides but visit to RRZE's server room
Tuesday, November 12th 2019
Tuesday, October 8th 2019
Tuesday, September 10th 2019
no slides – first getting to know each other