NHR@FAU researcher wins "Global Award of Achievement 2023"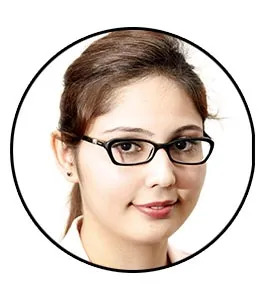 We are proud to announce that our colleague and PhD student Ayesha Afzal has won the "Global Award of Achievement 2023," presented by WeAreTheCity, a free centralized hub that provides information via networking to women who wish to progress in their careers. The Global Award of Achievement 2023 is one of 26 categories of the Rising Star Awards and honors a female individual, outside of the UK, who takes responsibility for their own career, shows a clear passion as well as a high degree of competence.
The Rising Star Awards, now in their ninth year, focus on the achievements of outstanding UK's women below management level in their respective fields of science, engineering, education, academia, hospitality, energy and many more. The awards also recognize the efforts of companies who are championing gender equality and actively supporting their female talents above and beyond industry norms. The 1,445 submissions were assessed by a jury of more than 40 independent judges.
Ayesha Afzal is a PhD student at NHR@FAU since fall 2018. She received the First Place ISC PhD Forum Award 2021, which recognizes the most outstanding PhD work. She was also named in the "100 Future Leaders Role Model List" 2022 supported by Yahoo Finance. Her PhD research lies at the crossroads of analytic performance models, performance tools and parallel simulation frameworks in high-performance computing. Ayesha has authored multiple peer-reviewed publications and serves as an active speaker, reviewer, and/or committee member at various international events. She is a passionate advocate for inclusive technology and training new scientists in mentorship.
Our heartiest congratulations go to Ayesha. The awards ceremony will take place in London in July 2023.