Call for KONWIHR grant applications (deadline September 1)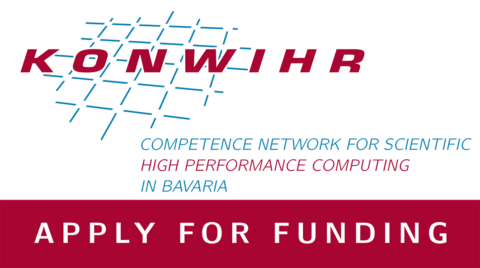 Do you need hardware resources and expert support to make your code perform better? Apply for funding and collaborate with HPC experts at LRZ or NHR@FAU.
The Competence Network for Scientific High Performance Computing in Bavaria (KONWIHR), funded by the Bavarian State Ministry of Science and the Arts, offers funding for HPC-related projects, aiming to spread HPC know-how in Bavarian universities. HPC-focused scientific projects are included as well as basis projects to establish HPC contact points at Bavarian universities.
The deadline for submitting your application for fundable activities is September 1, 2023.
Please find all information about the funding possibilities and the application process, including an application form template, at https://www.konwihr.de/2023/06/28/call-for-konwihr-funding-applications-till-01-09.
For any questions, or to hand in your proposal, please contact us via info@konwihr.de.
Professorship for High Performance Computing, Head of NHR@FAU
Department of Computer Science
Professorship for High Performance Computing