First NHR Graduate School Course Week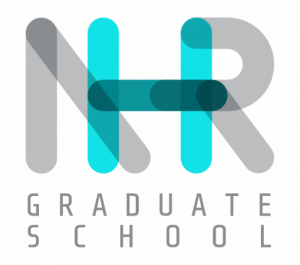 The newly established NHR Graduate School of the NHR Alliance (NHR-Verein e.V.) offers PhD scholarships to applicants from Germany, Europe, and all over the world. From June 13-17, the first batch of eight newly minted PhD students took part in the first NHR Graduate School course week at the Zuse Institute Berlin (ZIB).  Lecturers from NHR@FAU, TU Darmstadt, and ZIB taught courses on performance engineering, continuous integration (CI) for research software, and combining molecular simulation with AI methods. Due to visa problems, two students had to join online via Zoom, which made this a hybrid event.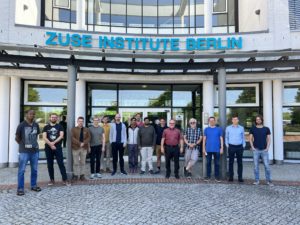 The performance engineering part of the course included lectures and hands-on exercises on processor and node architecture, the Roofline Model, and case studies (Georg Hager), LIKWID performance tools and SIMD processing (Markus Wittmann), and performance analysis for NVIDIA GPGPUs (Dominik Ernst).
A guided "Nobel laureate" tour through Berlin-Dahlem, a boat cruise on the river Spree, and an anti-bias workshop topped off the packed program.
The course week provided a perfect opportunity for the students to get to know each other – after all, one explicit goal of the program is to foster scientific exchange and intense collaboration across center boundaries. Each student will be required to leave their comfort zone and spend six months at an NHR center outside their chosen focus topic.
After this successful kick-off event, we are all very much looking forward to next year's Graduate School course week.