NHR@FAU Newsletter #8, June 2022
If this newsletter is not displayed properly, click here for a web version: NHR@FAU Newsletter June 2022

Missed a talk?
The NHR@FAU YouTube channel at youtube.com/NHRFAU provides recordings of some talks, lectures, and courses, as far as this is covered by copyright restrictions.
HPC Café on NHR@FAU Systems and Application Process
The next HPC Café on June 14 will provide detailed information on the new Fritz and Alex clusters and the application process for compute resources on both. Details at: https://hpc.fau.de/systems-services/support/hpc-cafe/
---
Official Application Process for NHR@FAU Resources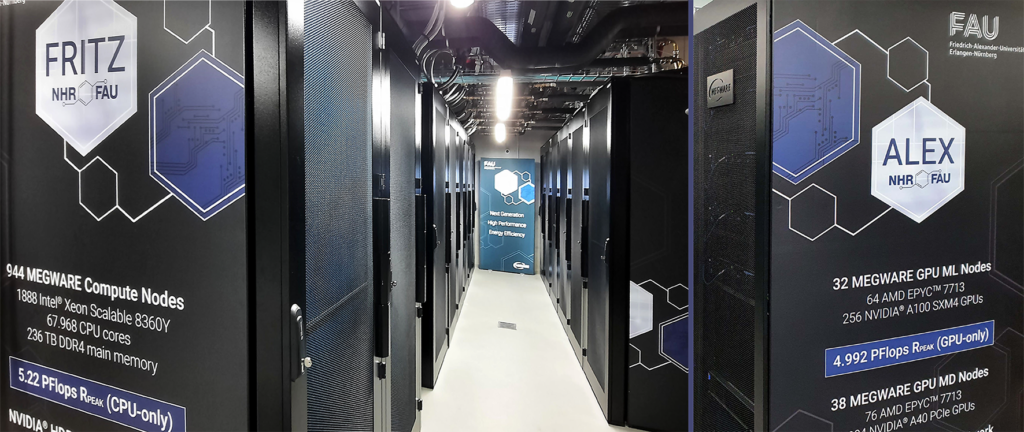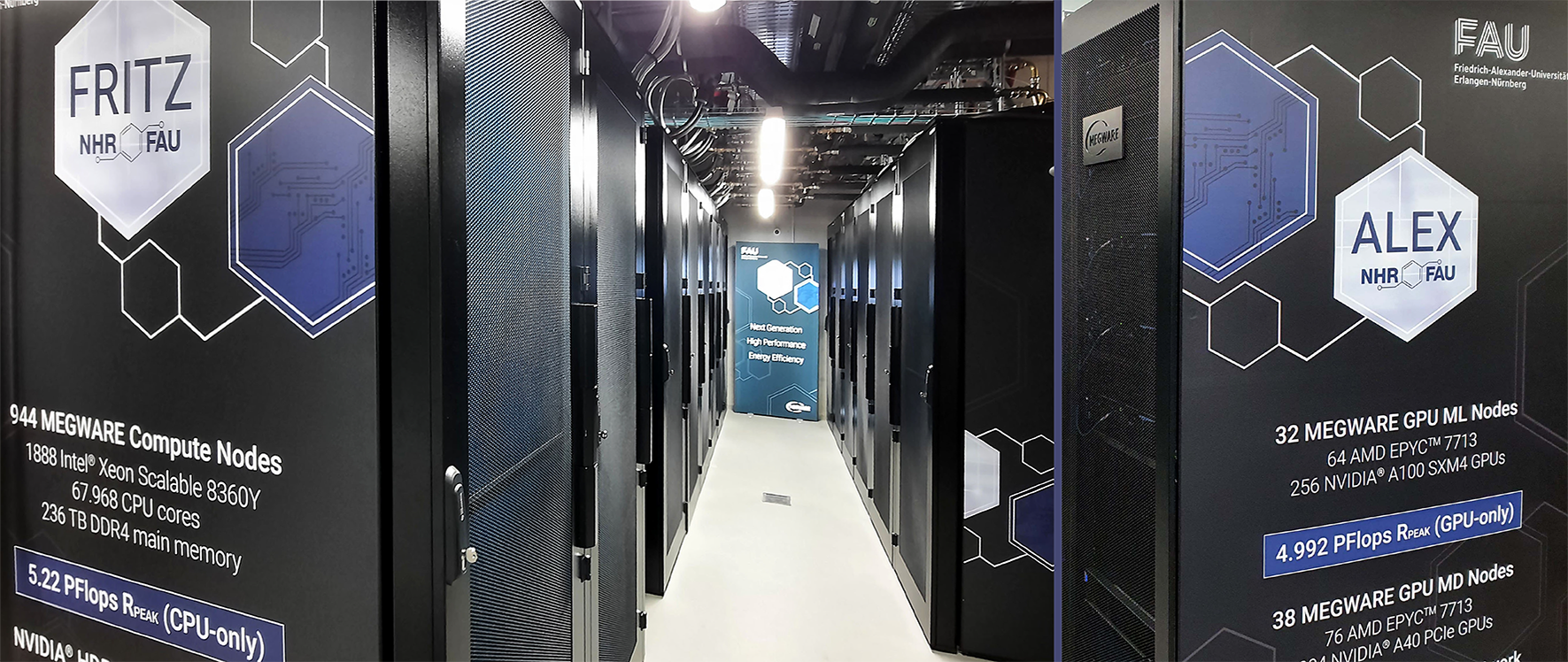 The official application process for NHR@FAU resources (on the new Fritz and Alex clusters) is now "up and running." Please see our documentation for NHR application rules.

As a rule of thumb, you need to submit a proposal for compute time if your group needs more than approximately 1 million CPU core-hours or 4000 GPU-hours per year.

For "normal projects" (up to 10 million CPU-hours or up to 60,000 GPU-hours per year) that are linked to a third-party funded research project (e.g., DFG, BMBF, EU), the application process is rather straightforward. If you plan to submit a DFG/BMBF/EU/etc. proposal where a substantial amount of compute time is crucial, please inform us about your required HPC resources.
---
Welcome Dr. Shahzad!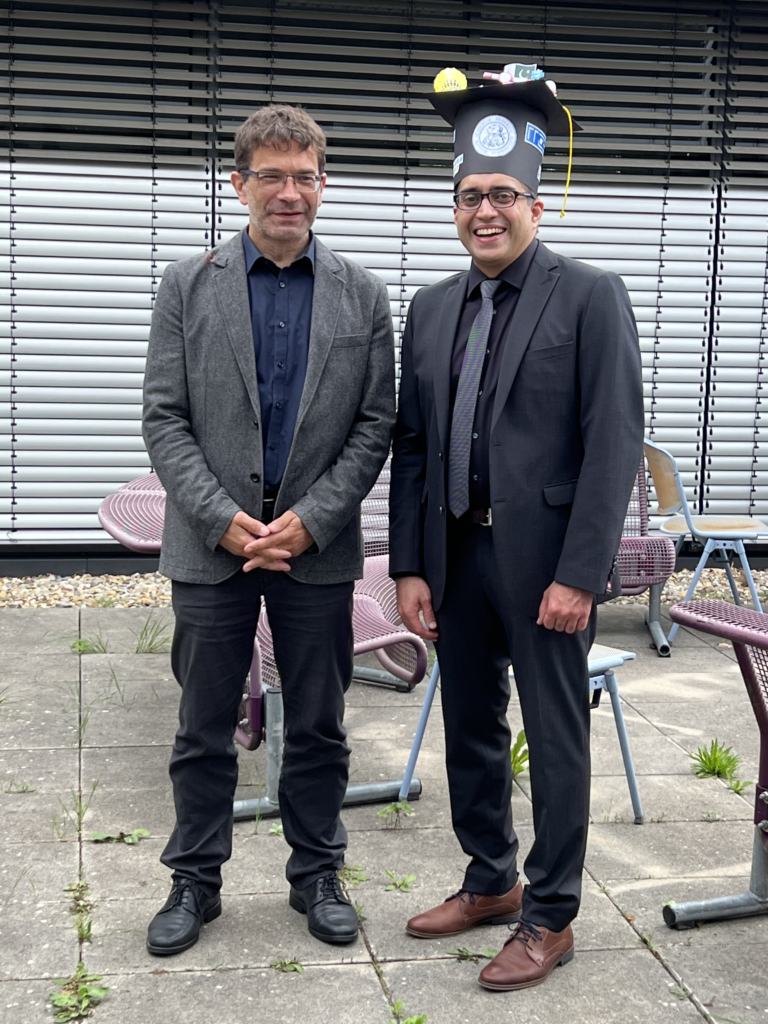 On June 6th 2022 was the successful PhD defense of Faisal Shahzad who worked for several years in our team. After presenting his work on "Efficient Application-level Fault Tolerance Methods for Large Scale HPC Applications" to the PhD committee and broader audience, the good news were announced by Prof. Fey, the head of the PhD committee.

Faisal pursued his research mainly within the ESSEX project funded until 2019 by DFG SPPEXA, before he left for industry. Since then, he has completed the thesis – well done, Faisal! After the defense, Faisal was celebrated by many group members and former members of the ESSEX project including Prof. Nakajima (Univ. of Tokyo and RIKEN) who was on the committee and worked together with Faisal in the ESSEX project.

Thanks a lot Faisal for your scientific contributions and your active involvement in our team over the years. Your PhD is very well deserved.
---
Emmy and Parts of TinyGPU to Be Decommissioned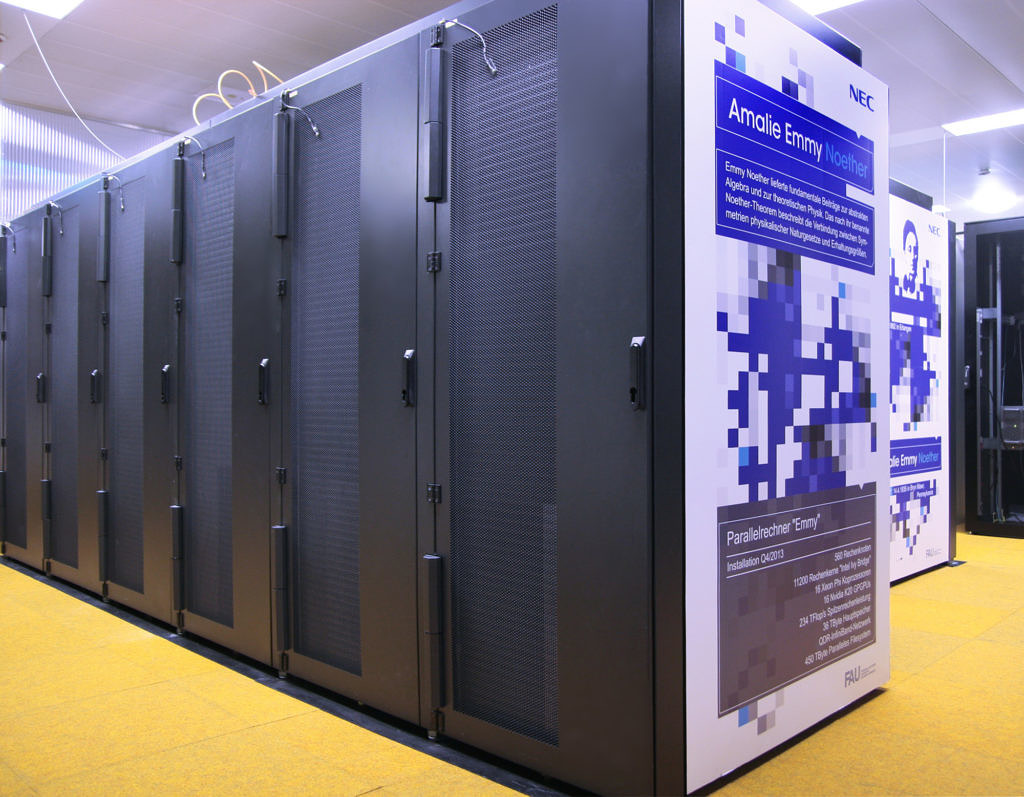 We will shut down Emmy (11,000 cores) and parts of tinyGPU in the second half of 2022. So if you are now using larger allocations on Emmy or Meggie or tinyGPU you may need to consider a NHR@FAU proposal soon to avoid congestion of Meggie or tinyGPU.
---
European HPC Master's Program Taking Off

The application deadline for EUMaster4HPC, the first pan-European Master of Science (MSc) program in High Performance Computing (HPC), has passed on May 15.

From September 2022, FAU together with seven other European universities will offer EUMaster4HPC courses to a first cohort of 50 students. More information and a registration form for the next round starting in 2023 is available at: eumaster4hpc
---
Setting a New Course for High Performance Computing in Erlangen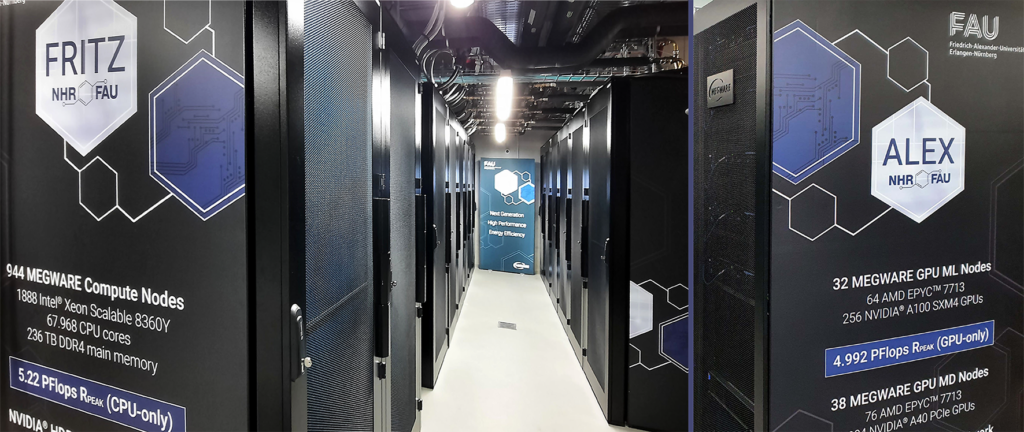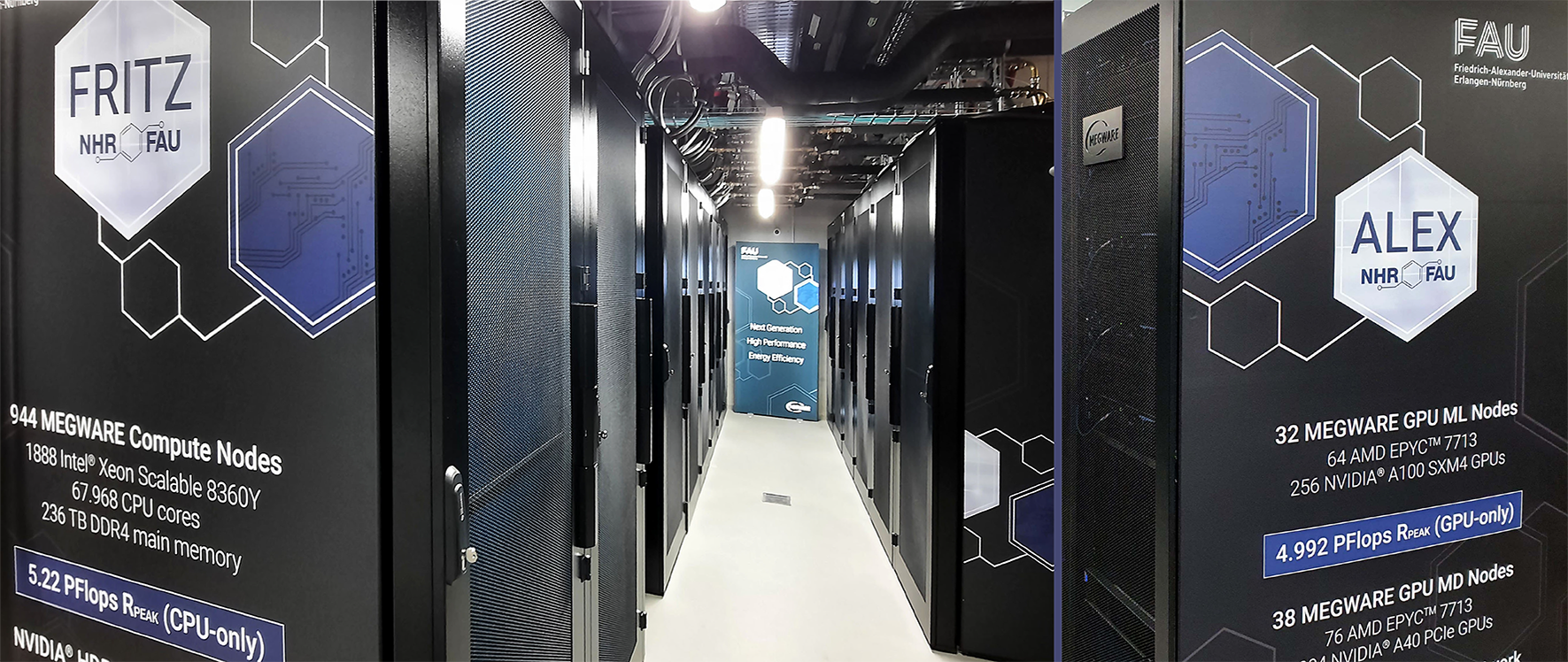 The new supercomputers at the Erlangen Center for National High Performance Computing (NHR@FAU) are placed several times in the rankings of the world's fastest (TOP500) and most energy-efficient (Green500) computers published on May 30, 2022.

In order to meet the requirements of researchers at the Friedrich-Alexander-Universität Erlangen-Nürnberg and throughout Germany in the field of atomistic simulation in the best possible and most economical way, the new computers consist of two modules with complementary computer architectures: Alex, a system with powerful graphics cards from the company NVIDIA and large local memory, was able to rank 184th in the TOP500 with a LINPACK performance of 2.9 PF/s, and Fritz, on the other hand, combines the computing power of almost 70,000 Intel CPU cores and is now listed as number 323.

Alex's placement as number 16 in the Green500 list, which ranks the TOP500 supercomputers according to their energy efficiency, is also particularly pleasing. With 26.76 GF/W, the new NHR@FAU system achieved the best value in Germany and is ranked 8th in Europe.

For more information and technical details, please read our news post about "A New Era for High Performance Computing in Erlangen".
---
First NHR Graduate School Student at FAU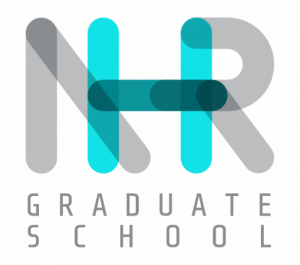 NHR@FAU welcomes its first NHR Graduate School student in Erlangen: Mr. Raviraj Mandalia will work at the Chair of Theoretical Chemistry in the group of Prof. Andreas Görling.

The NHR Graduate School offers up to nine scholarships to excellent students from all over the world every year. The Summer School will be held in Berlin from June 13-17.

The second cohort will start on April 1, 2023, and the call for applications begins on July 1, 2022. Information on the previous application process.
---
Spotlight: Prof. Dr. Andreas Görling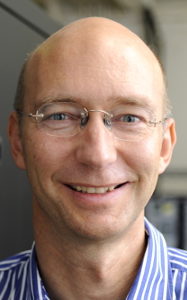 He is the chairman of the board of governors of the Computer Chemistry Center at FAU, part of the study committee for Chemistry and Molecular Science and a representative of the Faculty of Science at FAU's CIO/IO panel.

The Görling group is a leader in the development of novel density-functional methods with unprecedented accuracy and wide applicability. A second field of activity are applications of electronic structure programs in fields comprising molecular chemistry, catalysis, surface science, solid state physics, and materials science.

Andreas Görling started his research career at the Institute for Physical and Theoretical Chemistry in Munich that was followed by a postdoc position in the Department of Chemistry and Quantum Theory Group at Tulane University in New Orleans, USA. After working as a junior group leader both at the Institute for Physical and Theoretical Chemistry and the Chair of Theoretical Chemistry in Munich, Andreas Görling held a professorship of Theoretical Chemistry at the University of Bonn and finally joined FAU in 2004.

At NHR@FAU, he is a principal scientific investigator and is actively involved in the development of the widely used quantum chemistry code "Molpro."
---
Contact Information
General contact: hpc@fau.de
Issues & Support: hpc-support@fau.de
Visit us: NHR@FAU
Read our NHR newsletters
Erlangen National High Performance Computing Center
Martensstr. 1, 91058 Erlangen, Germany