NHR@FAU Newsletter #12 February 2023
• HPC meets Molecular Modeling: the 35th Molecular Modeling Workshop in Erlangen
• Next HPC Café on February 14: The KONWIHR program
• NHR@FAU Colloquium: Celebrating Two Years of National HPC Service
• First NHR@FAU Results Workshop
• ISC High Performance 2023 Looking for Student Volunteers
• Upcoming Courses
• A Warm Welcome to Our New Colleague Alireza Ghasemi
• Spotlight: Prof. Dr. Erik Bitzek
• Solution to the Christmas Crossword Puzzle
• Contact Information
Missed a talk?
The NHR@FAU YouTube channel at youtube.com/NHRFAU provides recordings of some talks, lectures, and courses, as far as this is covered by copyright restrictions.
---
HPC Meets Molecular Modeling: the 35th Molecular Modeling Workshop in Erlangen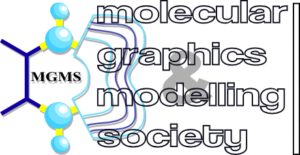 The 35th Molecular Modeling Workshop 2023 (March 13—15) in Erlangen provides researchers, postdoctoral scientists, and graduate students with the perfect opportunity to present their results to the molecular modeling community. Scientists at the beginning of their academic career are able to meet new colleagues in academia and industry, discuss their research topics and gain valuable feedback.

The aim of the workshop is to also present research in progress. It is the perfect venue to introduce new methods in molecular modeling that can be applied to many disciplines. The workshop is suitable for everyone, those who want to gain experience in presentation skills and those who just want to network in a friendly relaxed environment.

The organizers welcome both poster or lecture contributions in English from all areas of molecular modeling including life sciences, physical sciences, material sciences and the nano sciences, including computational biology and chemistry, and cheminformatics.

After the forced Corona break, this year's workshop for the first time offers a special NHR@FAU lectures section. Moreover, some highly esteemed plenary speakers from all areas of molecular modeling provide insights into a current research topic.

Find more details and a registration link at: https://mmws2023.mgms-ds.de
---
Next HPC Café on February 14: The KONWIHR program—overview and funding opportunities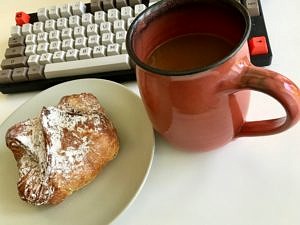 The next HPC Café takes place on Tuesday, February 14, at 4 p.m. as a hybrid event. We invite you to come to RRZE's seminar room 2.049 to have coffee and cake, and as always, there will also be plenty of time to get in touch with your favorite HPC group.

Focus Topic: The KONWIHR program—overview and funding opportunities

The Leibniz Computer Centre (LRZ) in Garching and the Erlangen National High Performance Computing Center (NHR@FAU) provide researchers in Bavaria with state-of-the-art HPC systems of all performance classes. The efficient use of such highly parallel systems requires the continuous adaptation of existing programs as well as the development of new, scalable programs for simulation, optimization, and data analysis.

The main objective of the funding program KONWIHR (Competence Network for Scientific High Performance Computing in Bavaria) is to support scientists in adapting and developing their numerical applications or other data- or computation-intensive codes for modern (highly) parallel computer architectures. Efficient execution and scalability on modern manycore architectures shall be ensured. Project funding includes the provision of personnel resources and access to the proven HPC competence of the participating computer centers.

The presentation will give an overview of the KONWIHR program, successful past projects, and funding guidelines.

Location (hybrid event): RRZE seminar room 2.049 (with free coffee and cake) and Zoom https://fau.zoom.us/j/69439931483 (BYO)
---
NHR@FAU Colloquium: Celebrating Two Years of National HPC Service
NHR@FAU was officially established on January 1, 2021. Now, after two years of operation, we can look back upon a successful ramp-up phase with much to be proud of.

Hence, on March 15, 2023, we will host our first NHR@FAU Colloquium, celebrating the hard work that center staff and our customers have been investing to make NHR@FAU a success.

This in-person event will be conducted in German. See https://hpc.fau.de/nhrfau-kolloquium/ for details and registration.
---
First NHR@FAU Results Workshop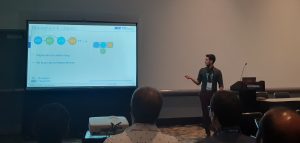 On March 16, 2023, the day after the two-year celebration of NHR@FAU, the first in-person NHR@FAU Results Workshop takes place. Groups who used a substantial part of the CPU and GPU time over the last twelve months will present their scientific results (and how our systems helped to get there) in a series of short talks.

See https://hpc.fau.de/results-symposium/ for details and registration. The detailed agenda is still under construction.
---
ISC High Performance 2023 Looking for Student Volunteers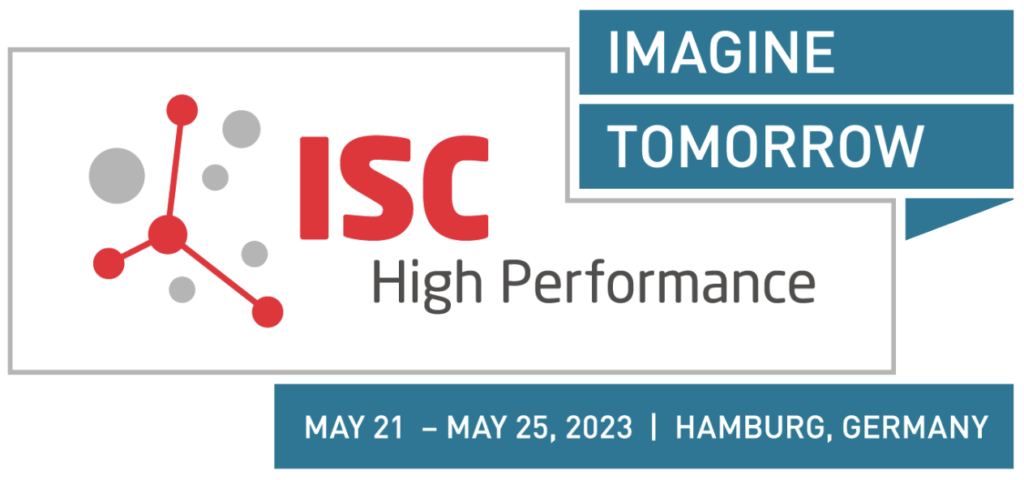 ISC High Performance 2023, the premier HPC event in Europe, is looking for student volunteers. The ISC Student Volunteer Program is a unique opportunity for students to get in touch with HPC researchers and companies. As a volunteer, you help run the conference, you are eligible for free accommodation, and you get access to all parts of the program.

ISC High Performance 2023 takes place from May 21—25. The deadline for applications is February 12, but remember that a letter of recommendation is required.

Please see https://www.isc-hpc.com/student-volunteer-program.html for details.
---
Upcoming Courses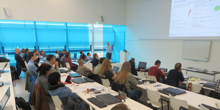 This spring, NHR@FAU and its partners have another exciting lineup of training events for you to choose from:

• Introduction to Parallel Programming with OpenMP, part 1 (online), March 21
• Fundamentals of Accelerated Computing with CUDA C/C++ (on-site), March 23
• Introduction to Parallel Programming with OpenMP, part 2 (online), March 28
• Performance Analysis on GPUs with NVIDIA Tools (online), April 4

Other courses in spring are already fully booked. See our Tutorials & Courses page for all the details.
---
A Warm Welcome to Our New Colleague Alireza Ghasemi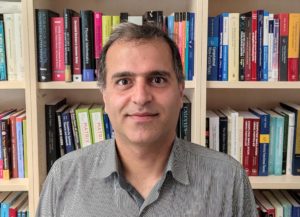 On February 1, Alireza Ghasemi joined the NHR@FAU Training and Support division. He will support our customers as an expert for atomistic simulations and quantum chemistry. He has contributed to several software packages in this area and is familiar with high performance computing both as a user and as an administrator. Alireza was born in Iran, where he also completed his undergraduate studies in physics. In 2008, he received his PhD in computational physics from Basel University in Switzerland. After that, he continued his research in atomic-scale material modeling in different roles. In
2019, he moved to Paderborn and subsequently worked as an Alexander von Humboldt Senior Fellow.
---
Spotlight: Prof. Dr. Erik Bitzek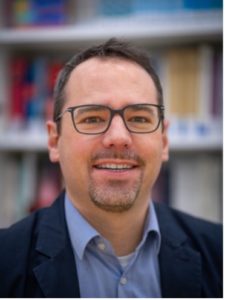 Erik Bitzek heads the Microstructure & Mechanics group in the Department of Computational Materials Design of the Max-Planck-Institut für Eisenforschung (MPIE) in Düsseldorf and is a professor in the Department of Materials Science and Engineering of FAU. He studied physics at the University of Stuttgart and received his PhD in mechanical engineering from the Karlsruhe Institute of Technology. Following postdocs at the Paul-Scherrer Institute in Switzerland and the University of Pennsylvania, USA, Erik joined the faculty of FAU in 2010. In 2021 he was appointed group leader at the MPIE.

His groups in Erlangen and Düsseldorf use large-scale atomistic simulations to study the elementary defects of crystalline lattices and how their self-organization and interactions affect the mechanical properties of structural materials. Erik's current research interests include the mechanical behavior of superalloys, complex crystals, interface-dominated materials and glasses, nanomechanics and small-scale plasticity, as well as multi-scale modeling of fracture, for which he was awarded an ERC consolidator grant.

Prof. Bitzek is, amongst others, a co-spokesperson & leader of the task area Materials Data Infrastructure of NFDI-MatWerk, vice-Chairman of the Working Group Atomistic Simulations of the German Materials Research Society (DGM), organizer of the Fundamentals of Fracture symposium series, part of the Executive Committee of the conference series Dislocations, and is on the Editorial Board of the Journal of Molecular Modelling. At FAU, he was also a founding member of the Central Institute for Scientific Computing (ZISC), the Competence Unit for Research Data and Information (CDI) and the Competence Unit for Scientific Computing (CSC).
---
Solution to the Christmas Crossword Puzzle
We hope you had some fun trying to solve the Christmas crossword puzzle. You can find the solution below. A master student of Computational and Applied Mathematics at FAU was the first to submit the correct solution already a couple of hours after the December newsletter was sent out. Congratulations!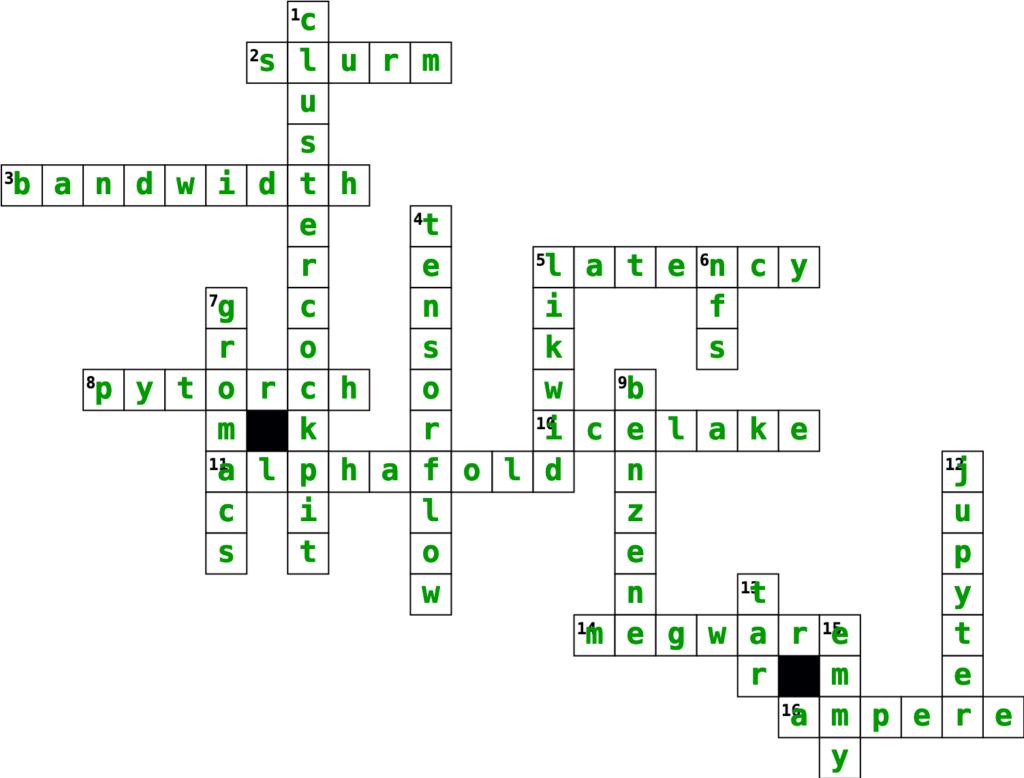 Across
2. Everyone's favorite (ha-ha) batch scheduler
3. Maximum rate of data flow
5. Time until a data transfer starts
8. ML framework from Facebook
10. CPU used in Fritz
11. Let AI figure out your proteins
14. HPC made in Germany
16. GPU architecture used in Alex
Down
1. Job-specific monitoring at NHR@FAU
4. ML framework from Google
5. "Like I Knew What I'm Doing"
6. Shared Storage for the masses
7. High-performance molecular dynamics
9. Carcinogenic, flammable, toxic, and in our logo
12. Python in your browser
13. Linux command to make archives
15. A famous mathematician from Erlangen—and a cluster
---
Contact Information
General contact: hpc@fau.de
Issues & Support: hpc-support@fau.de
Visit us: NHR@FAU
Read our NHR newsletters
Erlangen National High Performance Computing Center
Martensstr. 1, 91058 Erlangen, Germany