Index

• Fritz and Alex Climb up in Top500 List

• Hybrid NHR PerfLab Seminar: Michael Hartmann on Quantum Computing

• Student Cluster Competition at SC22: Team FRAUG Rocks HPCG!

• Project Kick-Off: Energy Optimization of Data Centers

• Spotlight: Prof. Dr. Ulrich Rüde

• December Highlight: A Breakthrough in Sparse Matrix Power Kernel Performance

• Christmas Crossword Puzzle

• Contact Information
Missed a talk?
The NHR@FAU YouTube channel at youtube.com/NHRFAU provides recordings of some talks, lectures, and courses, as far as this is covered by copyright restrictions.
Fritz and Alex Climb up in Top500 List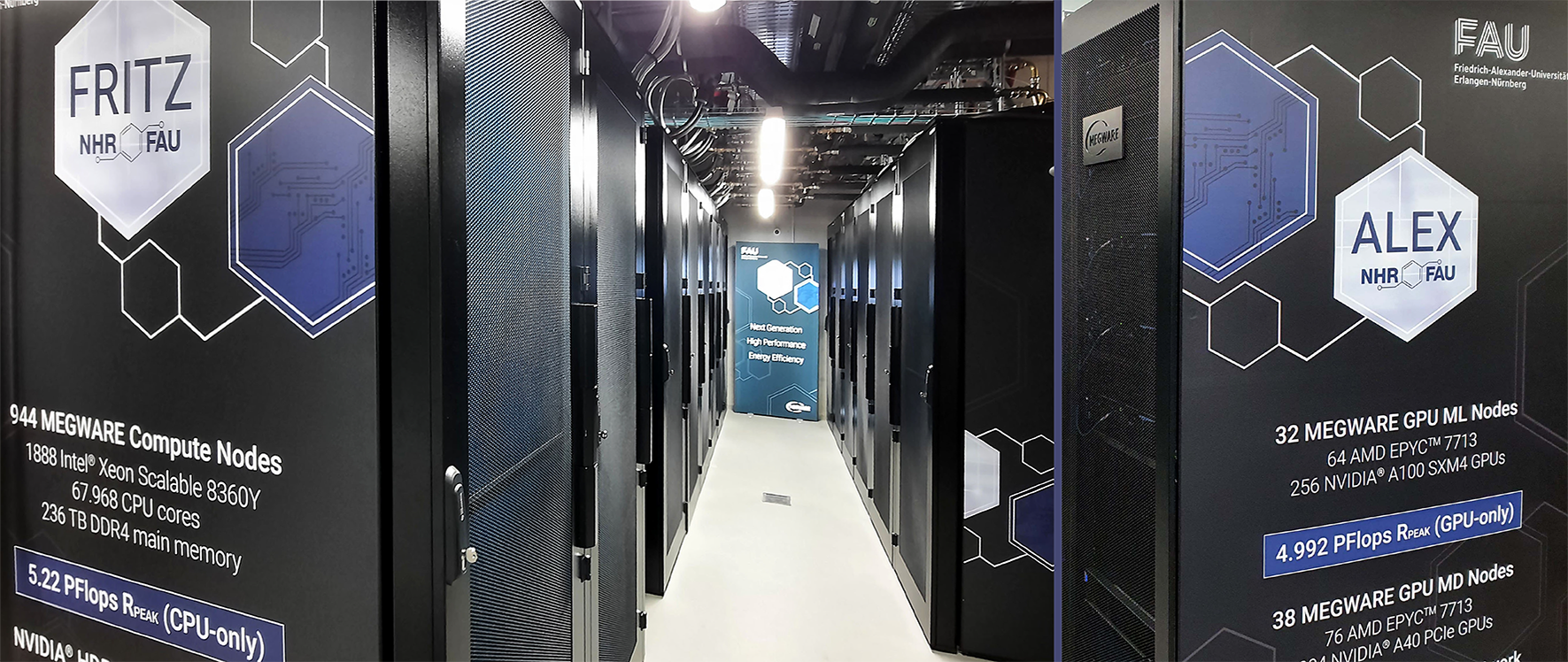 It's that time of the year again—Supercomputing 2022 is over, and the new list of the 500 fastest computers worldwide has been updated. Due to Fritz now being fully operational with all InfiniBand components and both Alex and Fritz having been upgraded with extra nodes, MEGWARE was able to determine new LINPACK values for both.

Alex is now in position #175 and Fritz is at #151. Congratulations!

For details, see our news post: NHR@FAU systems "Alex" and "Fritz" climb up in Top500 list.
---
Hybrid NHR PerfLab Seminar: Michael Hartmann on Quantum Computing
On December 20 at 4:00 p.m. (note the change from the standard slot), Prof. Michael Hartmann from the Institute of Theoretical Physics at FAU will talk about "Quantum Computing Today and Tomorrow."

Get more details from our announcement: NHR PerfLab Seminar: Quantum Computing Today and Tomorrow.

This will be a hybrid event. You are invited to come to the e-Studio at RRZE to enjoy the talk "live."
---
Student Cluster Competition at SC22: Team FRAUG Rocks HPCG!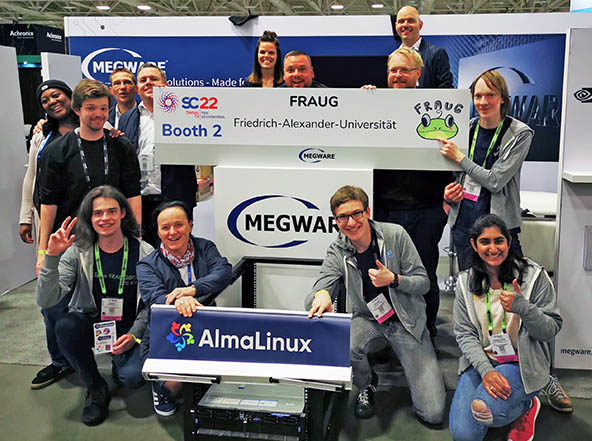 At Supercomputing (SC22), a student team jointly supervised by NHR@FAU and the Chair of Computer Architecture took part in the Student Cluster Competition, a contest that requires operating an HPC system and running a selection of high-performance applications as fast as possible under a strict power constraint.

We are happy to announce that Team FRAUG scored #1 in the HPCG category, with a performance of 1.97 Tflop/s. In addition, they scored #2 in the LINPACK category after the University of California San Diego (UCSD). Congratulations!

For more details, see our news post: FAU student team wins the SC22 Student Cluster Competition HPCG Challenge.
---
Project Kick-Off: Energy Optimization of Data Centers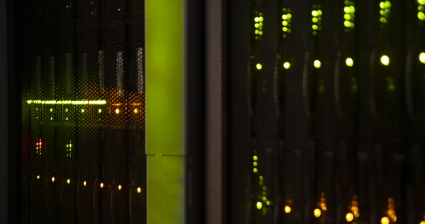 The BMBF-funded project "Open Source Solution Approaches for Monitoring and System Settings for Energy-Optimized Data Centers (EE-HPC)" was kicked off during a meeting on October 27–28 in Erlangen.

EE-HPC aims at automated optimization of the energy efficiency of HPC systems. With NHR@FAU as a consortium leader and project partners from RWTH Aachen, HLRS Stuttgart, DKRZ Hamburg, Hewlett-Packard, and Intel, this three-year project will have a profound impact on the way HPC centers run jobs with power in mind.

Find more details in our news post: BMBF project for energy optimization of data centers started.
---
Spotlight: Prof. Dr. Ulrich Rüde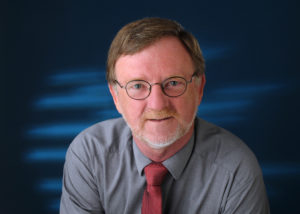 Ulrich Rüde holds the chair for System Simulation in the Department of Computer Science. His research covers the methods of Computational Science and Engineering (CSE), including applied mathematics, numerical algorithms, and high performance computing (HPC). In particular, his chair has developed advanced software frameworks that enable predictive simulations in a wide range of scientific target disciplines. The simulation tools are used in applications ranging from geodynamics to wind turbines and from blood flow to additive manufacturing. Validating such computational models is part of CSE, as well as designing and analyzing novel parallel algorithms that are employed in such simulation tasks.
Ulrich Rüde studied Mathematics and Computer Science at TU München and the Florida State University. He holds a PhD and a Habilitation degree from TU München. He was a Post Doc at University of Colorado at Boulder and has held a Professorship in Mathematics at Universität Augsburg. Since 1998 he holds the Chair for System Simulation at FAU Erlangen-Nürnberg. He was a visiting Professor at University of Colorado, National University of Singapore, and Université de Rouen-Normandie. Since 2016 he is also leading the Parallel Algorithms Team of the Centre Européen de Recherche et de Formation Avancée en Calcul Scientifique (CERFACS) in Toulouse, France. From 2005–2010 he was the editor-in-chief of the SIAM J. Scientific Computing.

At NHR@FAU, Ulrich Rüde focuses his work on the development, analysis and validation of new simulation algorithms and the development of simulation software. Such software encapsulates interdisciplinary knowledge from several disciplines. In particular, the framework waLBerla has been developed over a time span of more than 15 years. waLBerla stands for widely applicable Lattice Boltzmann from Erlangen and is used for simulating complex flows and multiphysics problems with the Lattice Boltzmann method. In the community it is widely acknowledged as one of the highest scalable and most efficient implementations of the method.
---
December Highlight: A Breakthrough in Sparse Matrix Power Kernel Performance

The sparse matrix power kernel (MPK) is a widely used operation in linear algebra. It multiplies a sparse matrix multiple times with a vector and delivers all products as output. Many solvers, preconditioners, numerical integrators, and eigenvalue algorithms use MPK. The state-of-the-art implementation of MPK employs a simple sequence of back-to-back matrix-vector multiplications and is strongly limited by the main memory bandwidth of modern CPUs.

Researchers at NHR@FAU have found a clever way to work around this bottleneck: Parts of the matrix are reused from cache in successive multiplications to reduce the data traffic from main memory. This yields a performance improvement of up to 5x on modern server CPUs, which will benefit various fields of computational science like finite element/volume solvers, computational physics, and clustering algorithms.

A paper about this new optimization, authored by a team of NHR@FAU scientists in collaboration with USI Lugano, is available as an open-access publication in the renowned IEEE Transactions on Parallel and Distributed Systems (TPDS) under DOI: 10.1109/TPDS.2022.3223512
---
Christmas Crossword Puzzle
'Tis the season, and just like last year we have a crossword puzzle as a special Christmas treat for you.

The person who first sends us the filled out puzzle will be up for good karma and, of course, eternal bragging rights. So hurl yourself into it right away!

An HTML version is also available.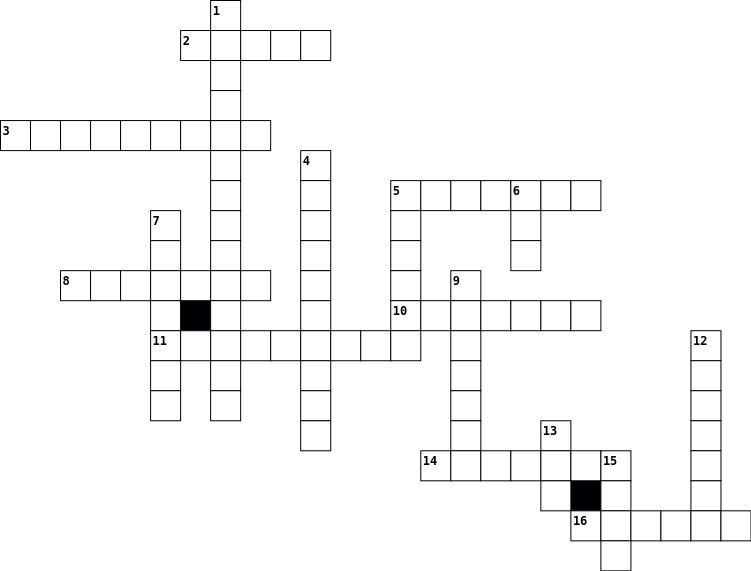 Across
2. Everyone's favorite (ha-ha) batch scheduler
3. Maximum rate of data flow
5. Time until a data transfer starts
8. ML framework from Facebook
10. CPU used in Fritz
11. Let AI figure out your proteins
14. HPC made in Germany
16. GPU architecture used in Alex
Down
1. Job-specific monitoring at NHR@FAU
4. ML framework from Google
5. "Like I Knew What I'm Doing"
6. Shared Storage for the masses
7. High-performance molecular dynamics
9. Carcinogenic, flammable, toxic, and in our logo
12. Python in your browser
13. Linux command to make archives
15. A famous mathematician from Erlangen—and a cluster
---
Contact Information
General contact: hpc@fau.de
Issues & Support: hpc-support@fau.de
Visit us: NHR@FAU
Read our NHR newsletters
Erlangen National High Performance Computing Center
Martensstr. 1, 91058 Erlangen, Germany

Missed a talk?
The NHR@FAU YouTube channel at youtube.com/NHRFAU provides recordings of some talks, lectures, and courses, as far as this is covered by copyright restrictions.
---
Next HPC Café on October 11: Modern Fortran – an oxymoron or a sustainable language?
On October 11, the next NHR@FAU HPC Café takes place in hybrid format: There will be coffee and cake from 4:00 p.m. and an invited talk starting at 4:30 p.m.

Focus topic: Modern Fortran – an oxymoron or a sustainable language? (guest talk by Dr. Reinhold Bader, LRZ Garching)

For 65 years, the Fortran programming language has been in use by scientists for writing portable and hardware-efficient code when implementing simulations and the underlying algorithms. The talk provides an overview of new developments in Fortran standardization and tries to answer the question posed in the title. We specifically focus on program design, parallelism, and interoperability.

Location (hybrid event): RRZE seminar room 2.049 (with free coffee and cake) and Zoom https://fau.zoom.us/j/69439931483 (BYO)
---
Upcoming talks in the NHR PerfLab Seminar
Our NHR PerfLab Seminar has some interesting speakers upcoming:

On October 18, Rolf Rabenseifner (of MPI fame) and Tobias Haas from HLRS Stuttgart will give an overview on the new features that came with version 4.0 of the Message Passing Interface (MPI) standard.

On November 8, Martin Kronbichler from the University of Augsburg will talk about high-order finite-element discretizations of PDEs.

On November 29, Simon McIntosh-Smith from the University of Bristol (UK) will present new developments in microarchitectural simulation.

All past and upcoming seminar talks can be found at https://hpc.fau.de/research/nhr-perflab-seminar-series/. If you want to get notified of upcoming events within the NHR Alliance, subscribe to the nhr-announcements mailing list.
---
Upcoming Course: Fundamentals of Accelerated Computing with CUDA C,C++
In collaboration with LRZ Garching and the NVIDIA Deep Learning Institute (DLI), on November 28 we offer a retake of the popular full-day C/C++ CUDA course. Upon completion, participants will be able to accelerate and optimize existing C/C++ CPU-only applications using the most essential CUDA tools and techniques.

Find the details and a registration link at: https://app1.edoobox.com/en/LRZ/Online%20Courses/Online%20Course.ed.0b63d95f5fc8_7040892187
---
Best Paper Award at PPAM 2022 for MD-Bench
The paper "MD-Bench: A generic proxy-app toolbox for state-of-the-art molecular dynamics algorithms" by Rafael Ravedutti Lucio Machado, Jan Eitzinger, Harald Köstler, and Gerhard Wellein just received the best paper award at PPAM 2022, the 14th International Conference on Parallel Processing and Applied Mathematics, in Gdansk, Poland.

As reported in the Research Highlight of the August 2022 newsletter, Rafael develops MD-Bench, a proxy-app for short-range molecular dynamics (MD) algorithms. Rafael is a PhD Student and a liaison scientist at NHR@FAU and works on performance engineering for classical MD applications.

A preprint of the paper is available at arXiv:2207.13094.
---
Student Cluster Competition: FAU Team at SC22 supported by NHR@FAU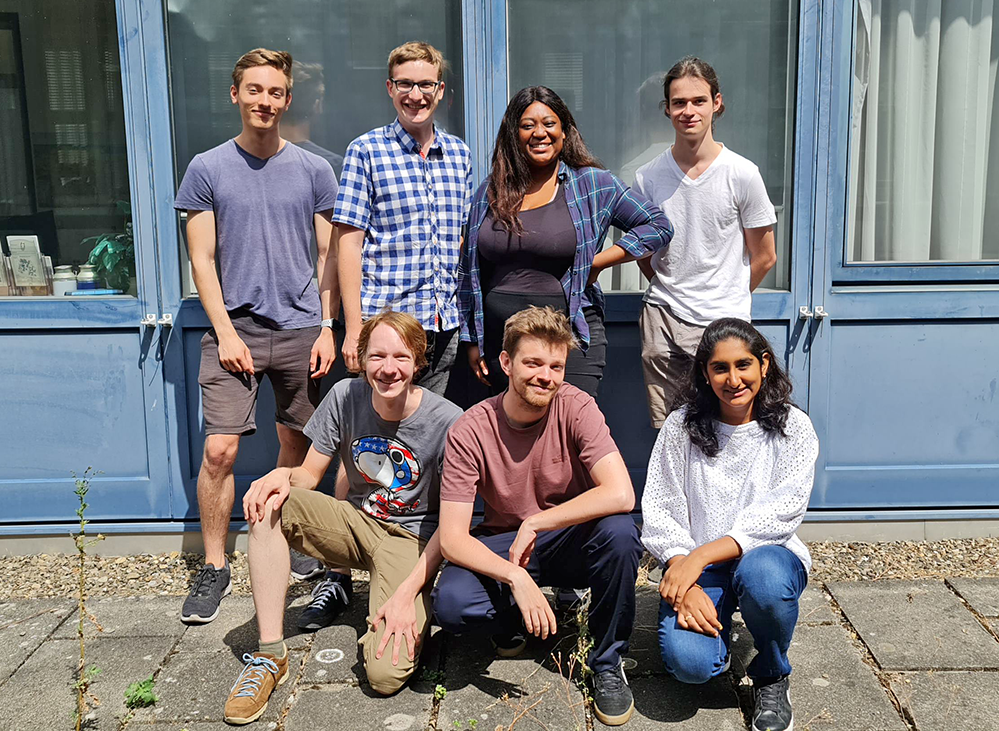 ---
New OSACA version supports AMD Zen3 and Intel Ice Lake X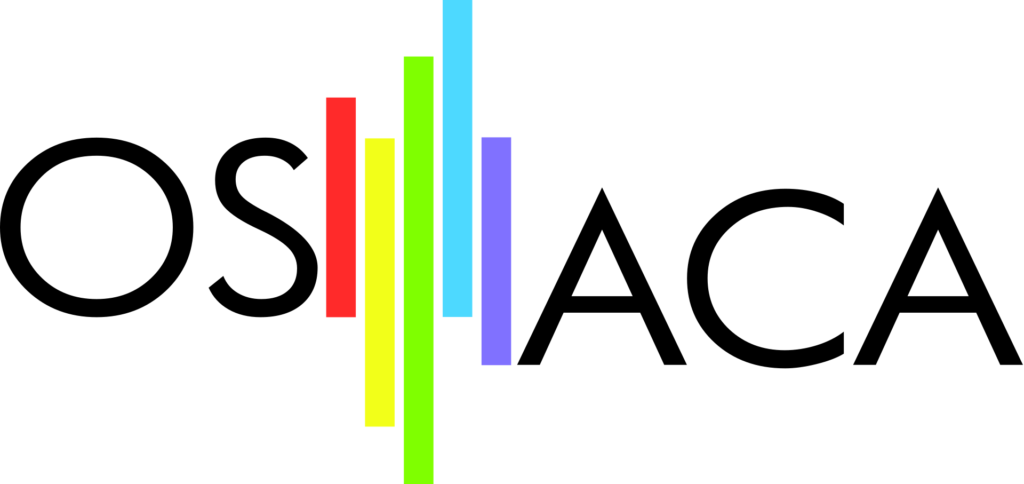 The Open-Source Architecture Code Analyzer (OSACA) tool is now available in version 0.4.11. The great news is that it now supports the latest CPU architecture from AMD, the Zen 3 (a.k.a. Milan) and the Server version of Intel's Ice Lake CPU architecture (Ice Lake X).

OSACA is developed by Jan Laukemann at NHR@FAU. It is able to take a snippet of assembly code and predict, without actually running the code, its critical path, optimistic throughput limit, and the length of loop-carried dependencies. It is thus a powerful tool in low-level performance analysis. OSACA is also the default in-core analysis tool for Compiler Explorer (godbolt.org), which is used roughly three million times every week.

OSACA is available at https://github.com/RRZE-HPC/OSACA
---
"Node-Level Performance Engineering" Tutorial Accepted for SC22 Conference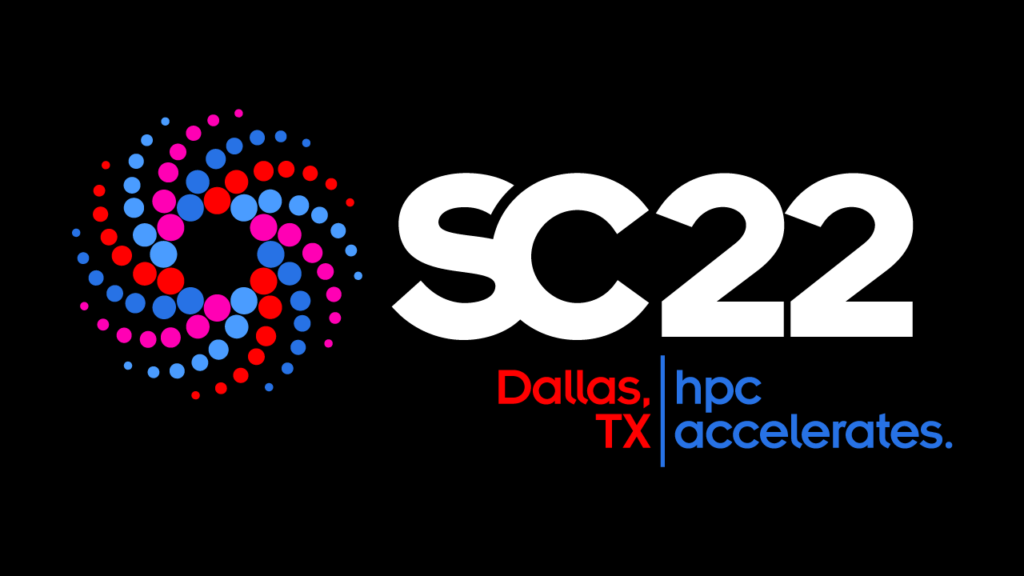 Our popular "Node-Level Performance Engineering" full-day tutorial has been accepted again (now the eleventh time in a row!) for presentation at SC22, the International Conference for High Performance Computing, Networking, Storage and Analysis. We teach the basics of node-level computer architecture, analytic performance modeling (via the Roofline model), and model-guided optimization.

Find the details in the official SC22 agenda. Early-bird registration for the conference is open till October 15.
---
First call for large-scale projects at NHR@FAU completed
The first round of large-scale compute time allocations has been granted by NHR@FAU. The research projects in the fields of linguistics, physics, biophysics, and climatology came from FAU and other Bavarian universities, reflecting a broad spectrum of applications. A total of 93 million core hours and 470,000 GPU hours could be awarded without cuts.
Currently, the second call for large-scale projects is underway. See our page on the application process for details.
---
Spotlight: Prof. Dr. Rainer Böckmann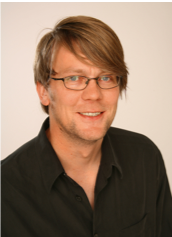 Rainer Böckmann holds the professorship for Computational Biology and is student counselor as well as a member of the examination board for Integrated Life Sciences.

The Böckmann Lab focuses on the structure, dynamics, and function of biological membrane mimics, including lipid-protein interactions, membrane (nano-)domain formation, and (membrane) protein oligomerization studied both in atomistic and coarse-grained molecular dynamics simulations (Theoretical & Computational Membrane Biophysics).

Rainer Böckmann studied Physics with a focus on nuclear physics at the University of Cologne, the Niels-Bohr Institute in Copenhagen and the Research Center Jülich. Following a PhD thesis in theoretical biophysics at the Max-Planck Institute for Biophysical Chemistry in Göttingen, he was working as a postdoc in Göttingen and at the University of Zurich in Switzerland. After working as a group leader at the Center for Bioinformatics at Saarland University, he joined FAU's Department of Biology in 2009.

Prof. Böckmann was chairman of the Molecular Biophysics Section of the German Biophysical Society (2011—2012) and spokesperson of the Research Training Group 1962, Dynamic Interactions at Biological Membranes: From Single Molecules to Tissue (2014—2020). He organized the international Annual Meeting of the German Biophysical Society in Erlangen (2016), is editor of the European Biophysics Journal, and since 2020 member of the DFG Review Board, subject Biophysics in the panel Basic Research in Biology and Medicine.

At NHR@FAU, he is a principal scientific investigator and his group works (i) on the role of lipids in membrane protein structure, dynamics, function, and protein localization, (ii) on the effect of membrane-embedded or absorbed proteins on the membrane shape, and (iii) aims to characterize the composition, structure and dynamics of nano- and micrometer-sized biomembrane domains and its coupling to biomembrane function. A methodological focus is on the force field development for protein-lipid systems, structure-based free energy predictions for the stability of proteins and protein binding affinities with a focus on membrane-associated proteins.
---
Research Highlight: mRNA lipid nanoparticle phase transition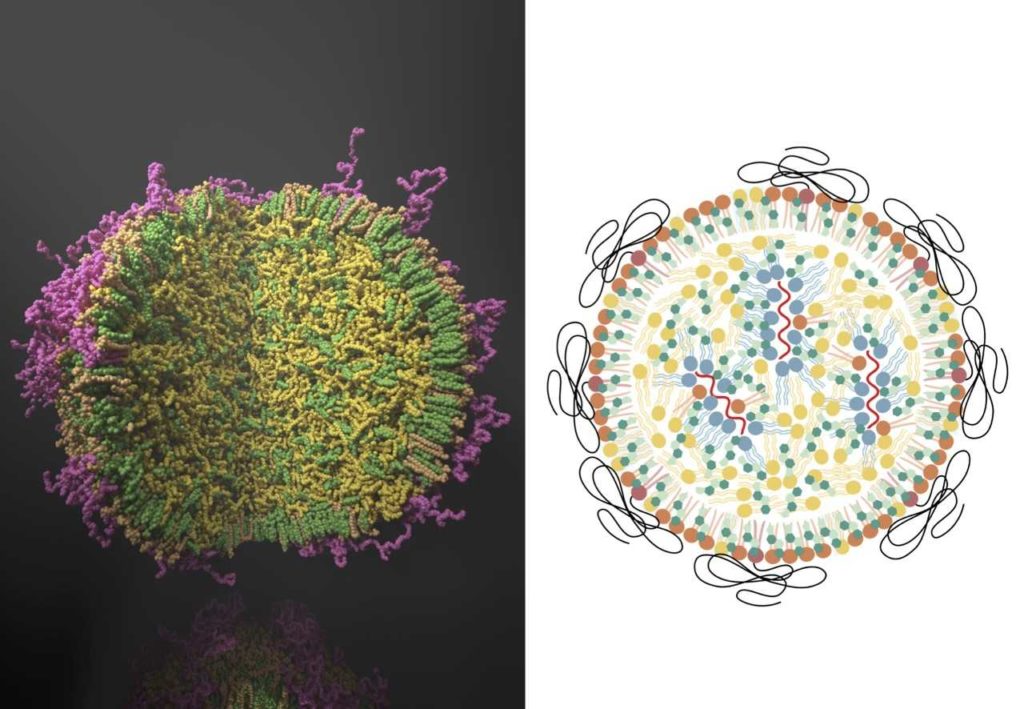 mRNA-based vaccines have a tremendous therapeutical potential in the prevention of a severe SARS- CoV-2 infection. Lipid nanoparticles (LNPs) act as carrier system for the mRNA, protecting the nucleotides against premature degradation and allowing for efficient release into the target cells. Despite the decisive role of LNPs for the successful delivery of mRNA and thus for the action of vaccines, only little is known about the molecular architecture of LNPs used within SARS-CoV-2 vaccines.

Our molecular dynamics simulations of both lipid model systems and whole LNPs with the lipid composition used in the BioNTech & Pfizer vaccine offer a unique insight on the atomistic scale into the structure of lipid nanoparticles and suggest a mechanism with an aminolipid acting as a pH-sensitive switch for the delivery of mRNA-based drugs.

Read the whole story by NHR@FAU's liaison scientist Marius Trollmann and his supervisor Rainer Böckmann at https://doi.org/10.1016/j.bpj.2022.08.037.
---
Contact Information
General contact: hpc@fau.de
Issues & Support: hpc-support@fau.de
Visit us: NHR@FAU
Read our NHR newsletters
Erlangen National High Performance Computing Center
Martensstr. 1, 91058 Erlangen, Germany
Apologies if you receive this message more than once.
If this newsletter is not displayed properly, click here for a web version: NHR@FAU Newsletter August 2022

Missed a talk?
The NHR@FAU YouTube channel at youtube.com/NHRFAU provides recordings of some talks, lectures, and courses, as far as this is covered by copyright restrictions.
NHR@FAU Annual Report 2021
The NHR@FAU Annual Report for 2021 is now ready for download. It summarizes all activities of our center in 2021 and provides an overview of the structure and missions of the four NHR@FAU divisions: Systems & Services, Software & Tools, Training & Support, and Research.
---
Upcoming Courses in Fall 2022
NHR@FAU is ramping up its course program. Until the end of 2022, we provide a variety of courses and tutorials for beginners and advanced HPC users (links lead to overview and/or registration pages):
Of course, all upcoming (and some past) courses are also listed on our "Tutorials and Courses" web page.
Of course, our regular "HPC Cafe" and "HPC in a Nutshell" series will continue as usual, with the exception of August, where we will have no HPC Cafe.
---
ClusterCockpit Monitoring Available for NHR@FAU Customers

ClusterCockpit is a job-specific monitoring solution which has been developed within the DFG-funded ProPE project. After an internal testing phase, it is now available for users of a part of the cluster systems at NHR@FAU.

It allows to view timeline monitoring data for running and completed cluster jobs: node load, flop rates, memory bandwidth, communication metrics, and other data is available and can be used to quickly assess the resource utilization of jobs and spot problems such as idling nodes and load imbalance.

Login is possible via IdM credentials at https://monitoring.nhr.fau.de/.
---
Woody—The Next Generation.
Action Required!
Our Tier-3 throughput cluster "Woody" is being upgraded with new hardware, a new OS, and a new batch scheduler. Heavy users of Woody will have to adapt at least part of their workflow.

The most obvious change is the switch from Torque to the SLURM batch scheduler. This requires a rewrite of batch scripts. In addition, the transition from Ubuntu 18.04 to AlmaLinux 8 calls for recompilation of most application software.

The whole transition will be complete by the end of August, when the last Woody nodes with only 8 GiB of memory will be decommissioned. For details, see the post on our website covering the transition.
---
NHR Monitoring Workshop at NHR@FAU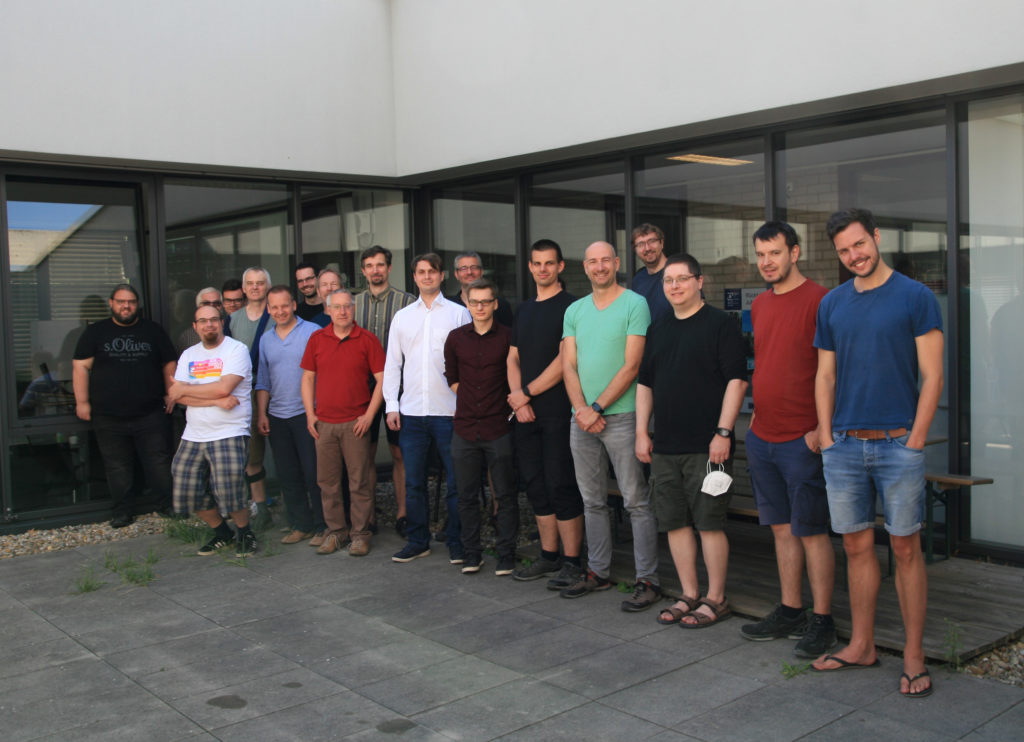 On July 18 and 19, the NHR Monitoring Workshop was organized and hosted at NHR@FAU. The workshop was a hybrid event with 43 participants, twenty of whom attended online.

The participants came from all nine NHR centers, other Tier-1 (HLRS, LRZ), Tier-2, and Tier-3 centers, various research institutes (DKRZ, DFKI, GWDG), and industry (Megware, HPE). The focus of the workshop was on software stacks for job-specific performance monitoring in HPC clusters. In a mix of interactive discussion sessions and talks, the participants engaged in intense exchange.

On Monday evening, the in-person participants got to know each other better at a social event at a Franconian beer garden. The event was sponsored by Megware.

More information is available on our website.
---
Spotlight: Prof. Dr. Heinrich Sticht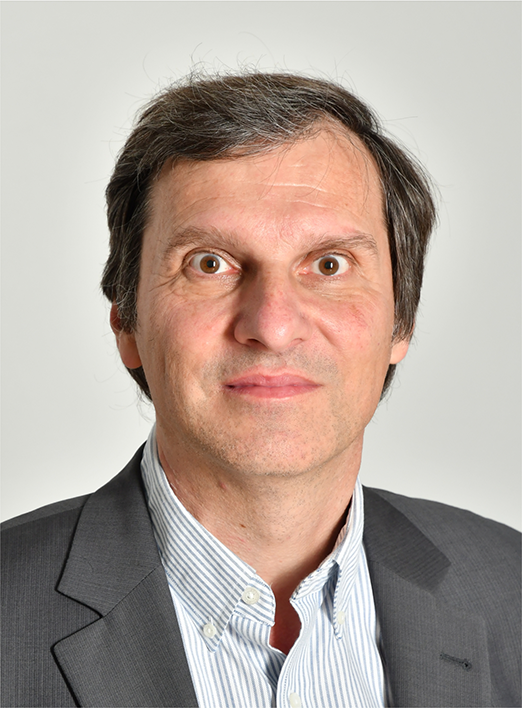 Heinrich Sticht is professor of Bioinformatics at the Medical Faculty of FAU. He studied Biochemistry at the University of Bayreuth (UBT) and started his research career at the Department of Biopolymers (UBT).

After finishing his Ph.D. in 1995, he worked as a postdoctoral fellow at Oxford University. After his stay in Oxford, he returned as a group leader to UBT, where he completed his habilitation in Biophysical Chemistry. In 2002, he joined FAU as a professor of Bioinformatics and has been contributing to NHR@FAU as a principal scientific investigator since 2021.

He has authored or coauthored about 300 peer-reviewed journal papers, reviews, or book chapters. In his research, he uses atomistic molecular dynamics simulations to study host-pathogen interactions, conformational transitions during protein aggregation, or the effect of mutations on protein structure and recognition processes.
---
Research Highlight: The MD-Bench Proxy App Toolbox for Molecular Dynamics Applications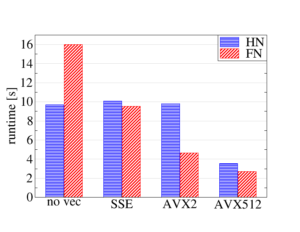 MD-Bench allows detailed investigations of performance and instruction decomposition for different algorithmic variants and SIMD widths.
The NHR@FAU liaison scientist Rafael Ravedutti develops MD-Bench, a proxy app for molecular dynamics (MD) algorithms. Proxy apps are simple versions of full application codes (such as as LAMMPS or GROMACS) but still reflect the performance behavior of the original application.

In contrast to existing proxy apps in MD (e.g., miniMD and coMD), MD-Bench is not derived from a single code but implements state-of-the art algorithms from multiple applications (currently LAMMPS and GROMACS). The MD-Bench source code is comprehensible, extensible, and suited for teaching, benchmarking, and researching MD algorithms.

An initial paper introducing MD-Bench (title "MD-Bench: A generic proxy-app toolbox for state-of-the-art molecular dynamics algorithms") was accepted for PPAM 2022, the 14th International Conference on Parallel Processing and Applied Mathematics, to be held in Gdansk, Poland, from September 11–14. A preprint is available at: https://arxiv.org/abs/2207.13094
---
Contact Information
General contact: hpc@fau.de
Issues & Support: hpc-support@fau.de
Visit us: NHR@FAU
Read our NHR newsletters
Erlangen National High Performance Computing Center
Martensstr. 1, 91058 Erlangen, Germany
If this newsletter is not displayed properly, click here for a web version: NHR@FAU Newsletter June 2022

Missed a talk?
The NHR@FAU YouTube channel at youtube.com/NHRFAU provides recordings of some talks, lectures, and courses, as far as this is covered by copyright restrictions.
HPC Café on NHR@FAU Systems and Application Process
The next HPC Café on June 14 will provide detailed information on the new Fritz and Alex clusters and the application process for compute resources on both. Details at: https://hpc.fau.de/systems-services/support/hpc-cafe/
---
Official Application Process for NHR@FAU Resources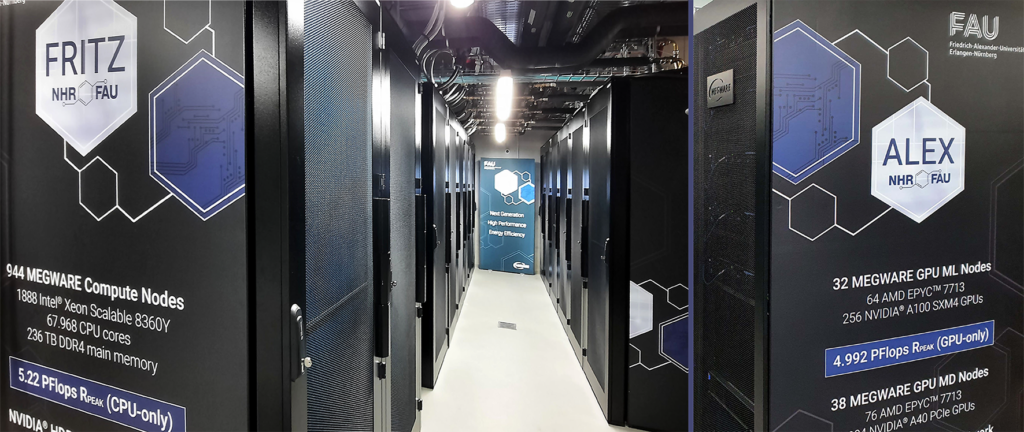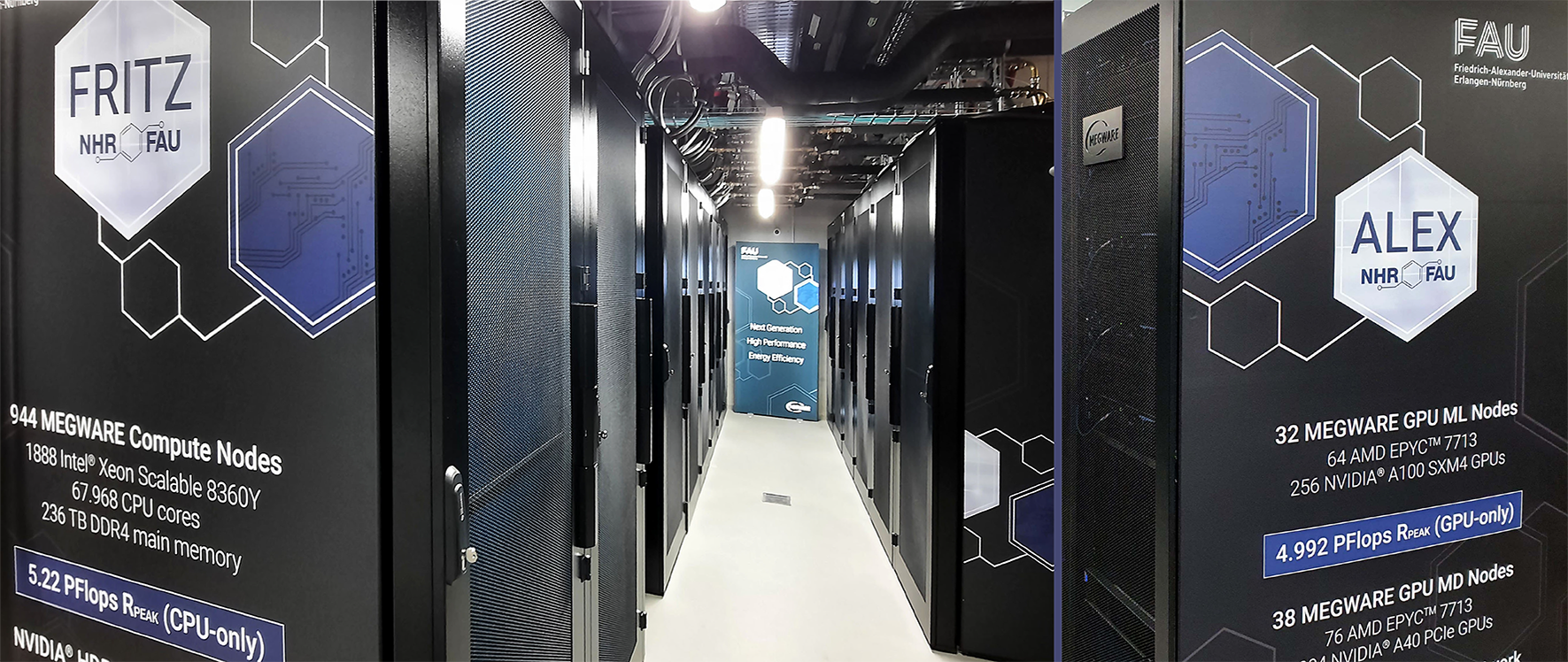 The official application process for NHR@FAU resources (on the new Fritz and Alex clusters) is now "up and running." Please see our documentation for NHR application rules.

As a rule of thumb, you need to submit a proposal for compute time if your group needs more than approximately 1 million CPU core-hours or 4000 GPU-hours per year.

For "normal projects" (up to 10 million CPU-hours or up to 60,000 GPU-hours per year) that are linked to a third-party funded research project (e.g., DFG, BMBF, EU), the application process is rather straightforward. If you plan to submit a DFG/BMBF/EU/etc. proposal where a substantial amount of compute time is crucial, please inform us about your required HPC resources.
---
Welcome Dr. Shahzad!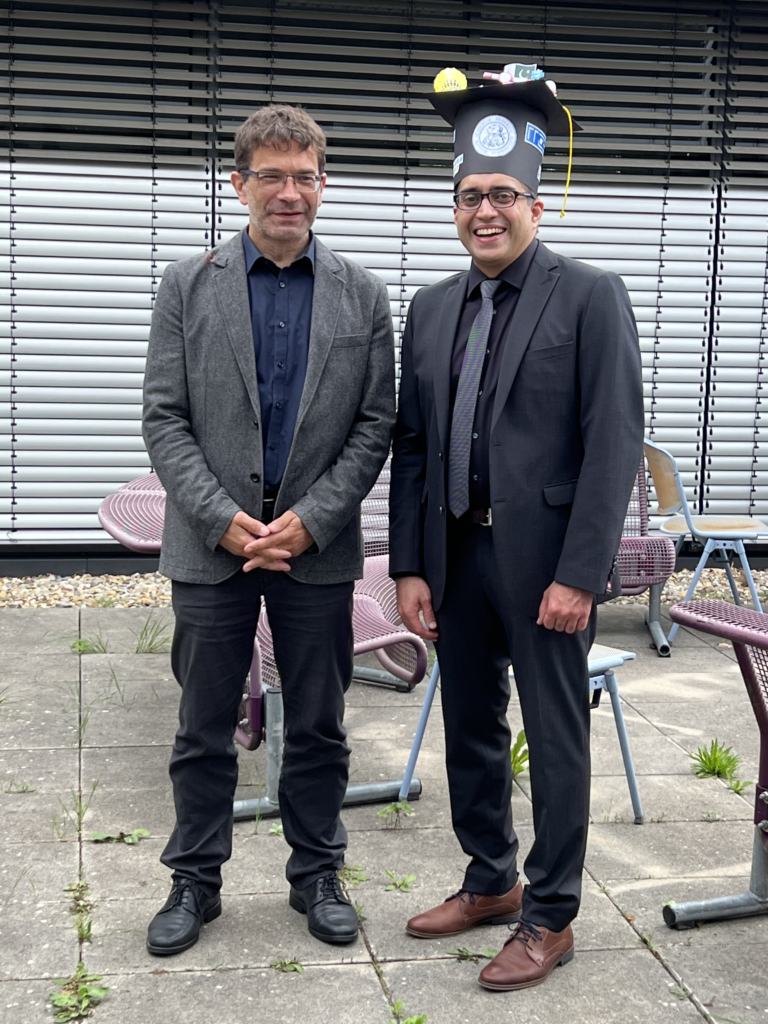 On June 6th 2022 was the successful PhD defense of Faisal Shahzad who worked for several years in our team. After presenting his work on "Efficient Application-level Fault Tolerance Methods for Large Scale HPC Applications" to the PhD committee and broader audience, the good news were announced by Prof. Fey, the head of the PhD committee.

Faisal pursued his research mainly within the ESSEX project funded until 2019 by DFG SPPEXA, before he left for industry. Since then, he has completed the thesis – well done, Faisal! After the defense, Faisal was celebrated by many group members and former members of the ESSEX project including Prof. Nakajima (Univ. of Tokyo and RIKEN) who was on the committee and worked together with Faisal in the ESSEX project.

Thanks a lot Faisal for your scientific contributions and your active involvement in our team over the years. Your PhD is very well deserved.
---
Emmy and Parts of TinyGPU to Be Decommissioned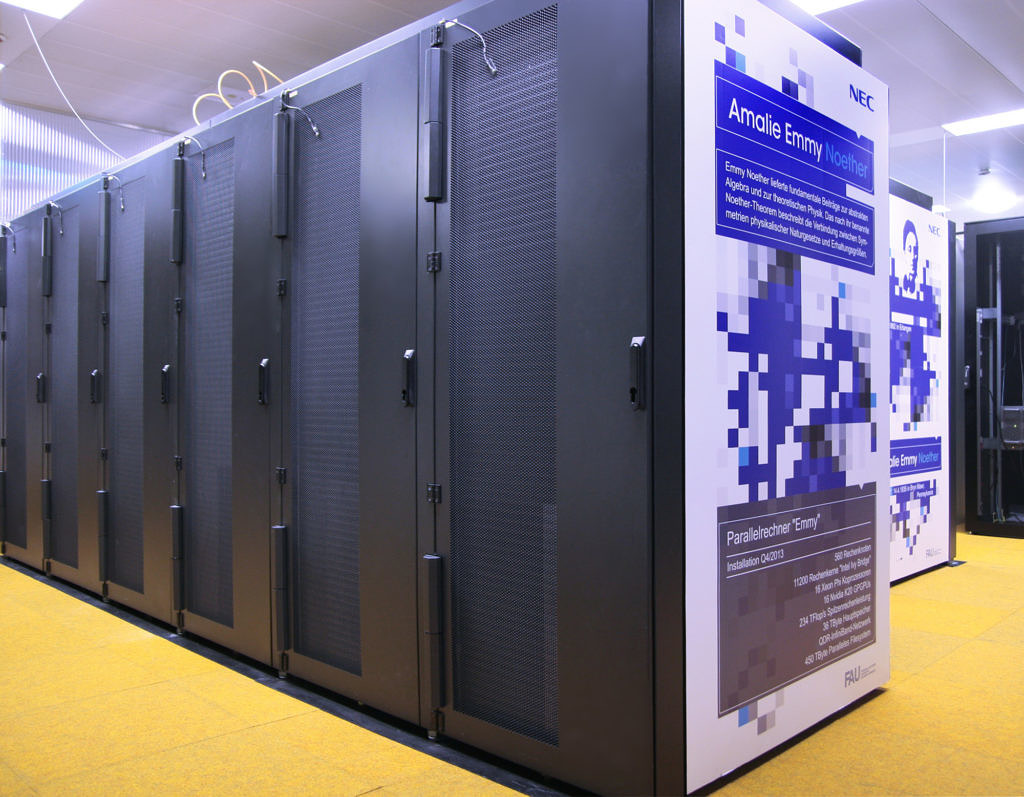 We will shut down Emmy (11,000 cores) and parts of tinyGPU in the second half of 2022. So if you are now using larger allocations on Emmy or Meggie or tinyGPU you may need to consider a NHR@FAU proposal soon to avoid congestion of Meggie or tinyGPU.
---
European HPC Master's Program Taking Off

The application deadline for EUMaster4HPC, the first pan-European Master of Science (MSc) program in High Performance Computing (HPC), has passed on May 15.

From September 2022, FAU together with seven other European universities will offer EUMaster4HPC courses to a first cohort of 50 students. More information and a registration form for the next round starting in 2023 is available at: eumaster4hpc
---
Setting a New Course for High Performance Computing in Erlangen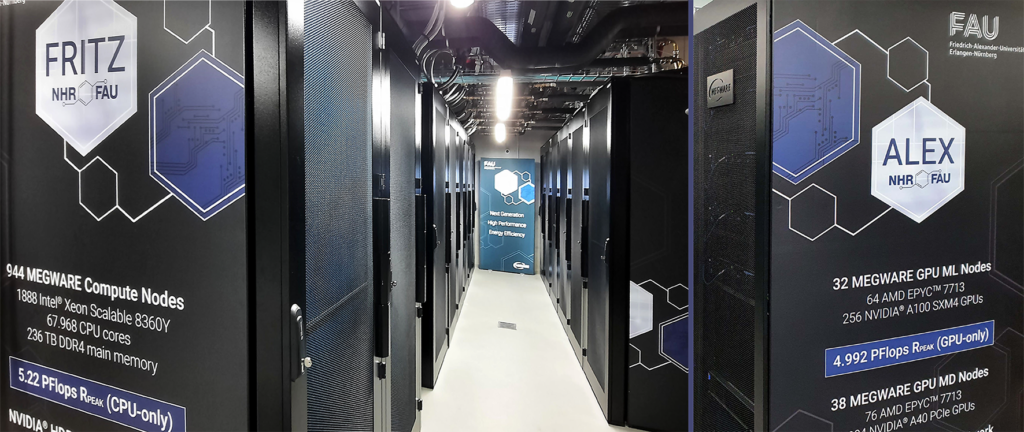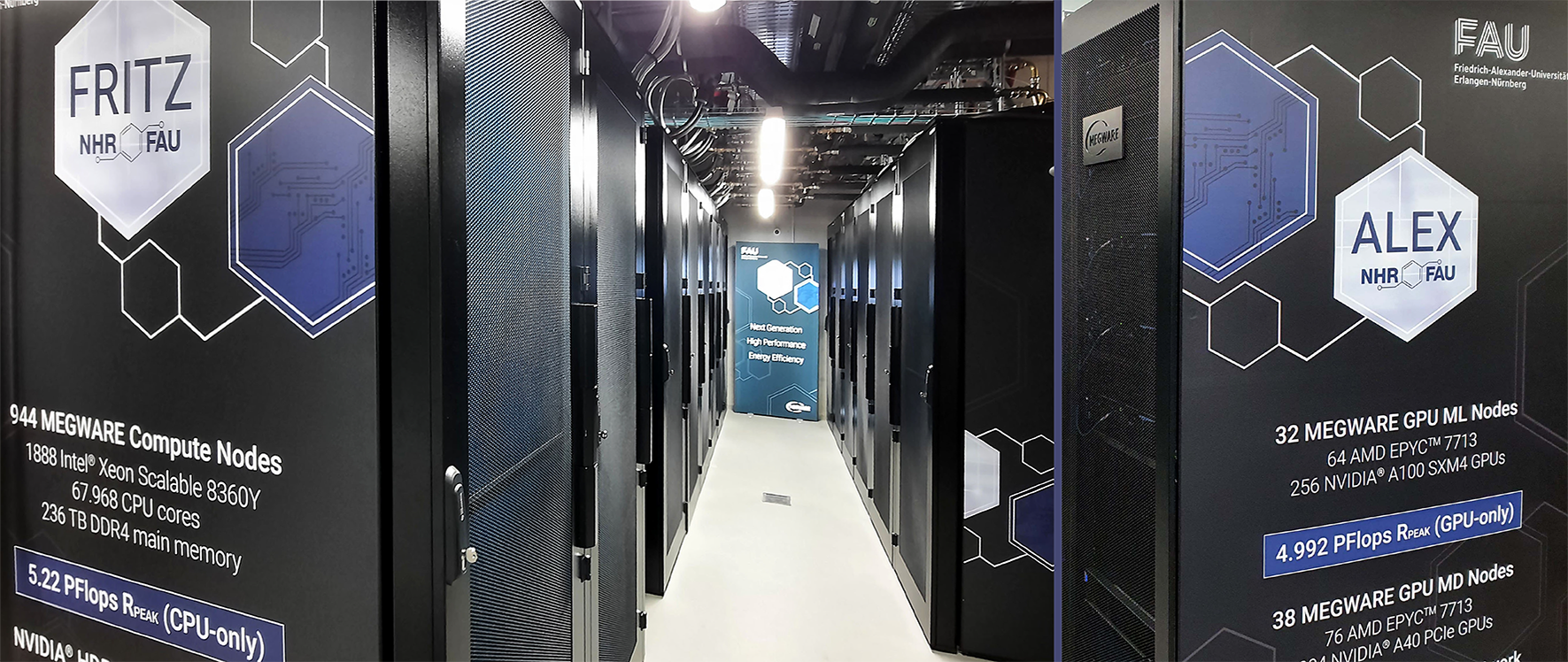 The new supercomputers at the Erlangen Center for National High Performance Computing (NHR@FAU) are placed several times in the rankings of the world's fastest (TOP500) and most energy-efficient (Green500) computers published on May 30, 2022.

In order to meet the requirements of researchers at the Friedrich-Alexander-Universität Erlangen-Nürnberg and throughout Germany in the field of atomistic simulation in the best possible and most economical way, the new computers consist of two modules with complementary computer architectures: Alex, a system with powerful graphics cards from the company NVIDIA and large local memory, was able to rank 184th in the TOP500 with a LINPACK performance of 2.9 PF/s, and Fritz, on the other hand, combines the computing power of almost 70,000 Intel CPU cores and is now listed as number 323.

Alex's placement as number 16 in the Green500 list, which ranks the TOP500 supercomputers according to their energy efficiency, is also particularly pleasing. With 26.76 GF/W, the new NHR@FAU system achieved the best value in Germany and is ranked 8th in Europe.

For more information and technical details, please read our news post about "A New Era for High Performance Computing in Erlangen".
---
First NHR Graduate School Student at FAU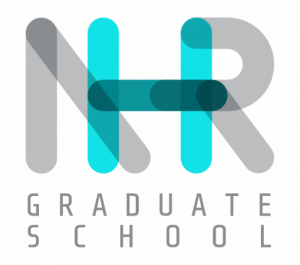 NHR@FAU welcomes its first NHR Graduate School student in Erlangen: Mr. Raviraj Mandalia will work at the Chair of Theoretical Chemistry in the group of Prof. Andreas Görling.

The NHR Graduate School offers up to nine scholarships to excellent students from all over the world every year. The Summer School will be held in Berlin from June 13-17.

The second cohort will start on April 1, 2023, and the call for applications begins on July 1, 2022. Information on the previous application process.
---
Spotlight: Prof. Dr. Andreas Görling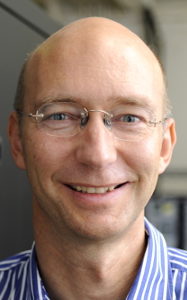 He is the chairman of the board of governors of the Computer Chemistry Center at FAU, part of the study committee for Chemistry and Molecular Science and a representative of the Faculty of Science at FAU's CIO/IO panel.

The Görling group is a leader in the development of novel density-functional methods with unprecedented accuracy and wide applicability. A second field of activity are applications of electronic structure programs in fields comprising molecular chemistry, catalysis, surface science, solid state physics, and materials science.

Andreas Görling started his research career at the Institute for Physical and Theoretical Chemistry in Munich that was followed by a postdoc position in the Department of Chemistry and Quantum Theory Group at Tulane University in New Orleans, USA. After working as a junior group leader both at the Institute for Physical and Theoretical Chemistry and the Chair of Theoretical Chemistry in Munich, Andreas Görling held a professorship of Theoretical Chemistry at the University of Bonn and finally joined FAU in 2004.

At NHR@FAU, he is a principal scientific investigator and is actively involved in the development of the widely used quantum chemistry code "Molpro."
---
Contact Information
General contact: hpc@fau.de
Issues & Support: hpc-support@fau.de
Visit us: NHR@FAU
Read our NHR newsletters
Erlangen National High Performance Computing Center
Martensstr. 1, 91058 Erlangen, Germany