downtime of all HPC systems at RRZE on March 15+16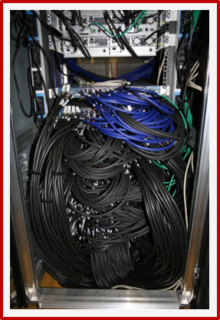 Valued HPC customers of RRZE,
there will be a scheduled downtime of ALL HPC systems at RRZE, including frontends, filesystems and cshpc, on Monday, March 15, starting at 9:30 and Tuesday, March 16 until 13:15.
Reason for the downtime is maintenance on various central infrastructure components, including but not limited to exchanging the central Ethernet switch interconnecting all HPC systems in order to be ready for the next cluster, and installing an expansion for the central HPC storage system.
As usual, jobs that would collide with the downtime will automatically be postponed until after the downtime.
Please note that – unlike with most of our downtimes – frontends and filesystems will also be inaccessible during this downtime.
Regards,
HPC@RRZE